Services
We are a growing community of developers, software architects, (data)scientists, consultants enthusiastic about our Mission. We adhere to strict guidelines and have a total focus on the quality of the service we deliver.
Our best practices:
Do not reinvent what is already available:

Make use of existing software solutions and integrate them
Focus on API development and data-exchange in and out of GemsTracker

Our mantra: Consensus, Compliance, Closing the loop

Collecting data only makes sense when all stakeholders agree, data quality is monitored and constantly improved, and endusers are rewarded for collecting the data.

Integrate and unite initiatives:

GemsTracker is a tool that allows transparent data collection across many organizations. Whenever possible we try to bring organizations together to collect data on a single site (registry database), avoiding the pitfalls of having many different data collecting systems.
We are transparent about our development roadmap and bring organizations together to collectively finance new functionality at the lowest possible cost.

Quality service:

At CareFacts we run the latest version of GemsTracker and supported questionnaire systems (e.g. Lime Survey), so you have access to the latest features.
Changes to the software are peer reviewed by the GemsTracker Developer Group and tested in several projects before entering the stable release of GemsTracker offered by CareFacts.
Hosting of your site is compliant with appropriate ISO (27001) and NEN certification (7510). Hosting of a GemsTracker site at your own organization is also possible.
CareFacts has access to a large repository of (medical) questionnaires. Let us know what questionnaires you need, and provided there are no copyright restrictions, we will add them to your site for free.
Knowledge on juridical (WBP, WMO, WGBO) and data governance is available to ensure your data collection stays within the applicable privacy laws.
Hosting test/ demo environment:
Figuring out what to measure, who is going to do the measurements, how to integrate the measurements into the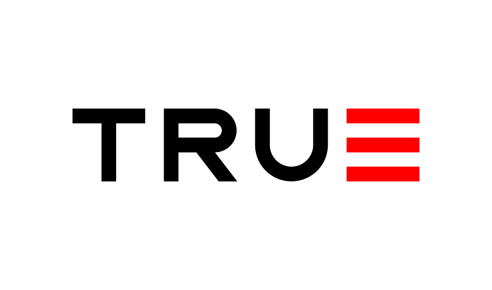 healthcare proces takes careful consideration. For this you need a sandbox where you can quickly and safely experiment. In collaboration with our hosting partner True we offer you a test and demo site where you can develop your questionnaires, built your tracks and develop the appropriate patient/ subject journey. By showing stakeholders what you've built you can quickly find out what parts of your design are good and what needs to be changed. Fill in our intake survey so we know what type of project you are working on and what your special needs and requirements might be. We will respond to you quickly so we will have your test site up and running within a week. If you need help, experienced consultants are ready to support you.
Hosting production environment:
The test en demo site can not be used for collecting patient data. For this a dedicated server is needed with the appropriate ISO (270001) and NeN (7510) certification. We offer such hosting for your production site also from our provider True, but if you rather have your production site within the DMZ of your organization this is also a possibility. Either way, we will help you migrate your site to it's final destination. To help you make an informed decision about where to host, please see our documentation on the hosting requirements here. If you decide to host with True, we will mediate in setting up a contract between True and your organization and advice on the level of support you might need and further details of the SLA.
Development:
Most sites can be personalized to a large extend 'out of the box', but sometimes you need something special tailored to your situation. As core development team of the GemsTracker software we have all the knowledge to assess your needs and to come-up with a elegant solution. Gemstracker has strong project based extension possibilities to accommodate all requirements.
Integration:
In order to start data collection a minimum amount of information (gender, unique ID, last name, email address) about the patients/ subjects needs to be available. Manual and bulk entry is possible out of the box, but often automatic integration with another system (e.g. EPD) is more convenient. When the timing of your questionnaires in your measurement track depend on the occurrence of appointments between patients and healthcare professionals, it can also be useful to automatically import data from an agenda system. We have written a white paper on the integration possibilities of GemsTracker which you can download here (dutch). Please contact us if you have specific questions and/ or want quote for setting up a specific type of integration.
Consultancy:
Depending on the size and complexity of your project you might need some help in figuring out what are the right questions and what are smart solutions. We have experienced consultants that can support you at every stage during your development and implementation.
Data Science:
A specific type of consultancy is provided by our Data Scientists: people who can help you explore and identify the value of your dataset. We build tailored analysis to provide actionable insights for your daily practice. To make sure you have the best evidence at the right time to support your decisions.